The Petition Delivery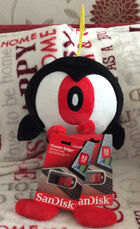 On June 22nd two flash drives were mailed to Disney. One to Gary Marsh and the second to Marc Buhaj. The flash drives were the official delivery for the SaveWOY petition.
Peepsqueak asked fans to submit SaveWOY related fan works to include on the flash drive to accompany the petition signature list and comments. The comments on the petition were all translated and/or proofread by Peepsqueak and Crantzypants and compiled into a Microsoft Word document.
The Flash Drives
Upon being mailed to Disney, the flash drives contained: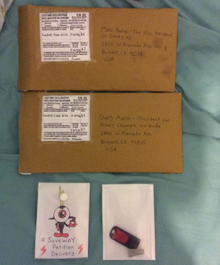 The petition signature list with 33,792 signatures.
6000+ petition comments
246 pieces of fanart
22 letters
6 poems
60 Reasons to SaveWOY
7 videos and animations
2 top-ten episode reviews
SaveDisneyShows - SaveWOY 'What does Wander mean to you?' comments
Two survey results (one for SaveWOY and another for merchandise)
A screenshot of the World map
Craig's Response
Upon informing the fandom via Tumblr that the flash drives had been delivered Craig McCracken reblogged the post and added:
"Thank you all for the support of Wander over Yonder. I really do hope Disney pays attention to how much this show means to so many people around the world. Even though many of the crew has moved on to other projects I know that we would jump at the chance to keep telling Wander's story if given the opportunity.
Thanks again, you guys are the best!" [1]
References